R&D
Innovative advances and development of custom technological solutions
Technology is core to our DNA
Keyade has been steeped in an innovative high-tech culture since its founding in 2006.
We have created, and continue to develop to this day, a powerful media performance measurement technology solution offered as a full-featured SaaS. This technology, which can be used to drive one, several, or all the levers of a digital media campaign, is used daily by our consultants to drive campaigns and measure their media efficiency.
To this day, Keyade continues to invest 10% of its revenue into research and development, with an R&D team of 10 devoted to technological projects for our clients.
Connect your ad platforms
To support your campaigns spanning multiple digital media levers, our R&D team has developed interfaces (APIs) which make it possible to connect all your ad platforms to our media performance measurement suite. These API are the foundation that enables a more intelligent and more powerful use of data (conversion reintegration, margin-based campaign management, etc.)
Following is a list of the main platform connectors integrated into Keyade's technology suite:
Google Ads
Microsoft Advertising
Search Ads 360
Facebook
Awin
AppNexus
Criteo
DoubleClick
Sizmek
Taboola
Tradedoubler
Twitter
Custom dashboards and technological solutions
We believe that a good consulting firm never stops looking for ways to help you grow.
This is why our R&D team is here to help do the heavy lifting in your technical and technological endeavors, whether it be product catalog digitalization, margin-based campaign management, measuring and driving customer value over time, boosting the impact of your ad media through machine learning, management dashboards showing dozens of international markets, etc.
There is no challenge we do not accept!
Keyade CSS
In August 2018, just one month after Google's online price comparison service opened up to the competition, Keyade was the first French firm to build and offer its own CSS.
Today we offer a full selection of listing and support tools designed to meet the needs of any company regardless of product catalog size or media management model (internal or managed by a third-party).
Recognized innovation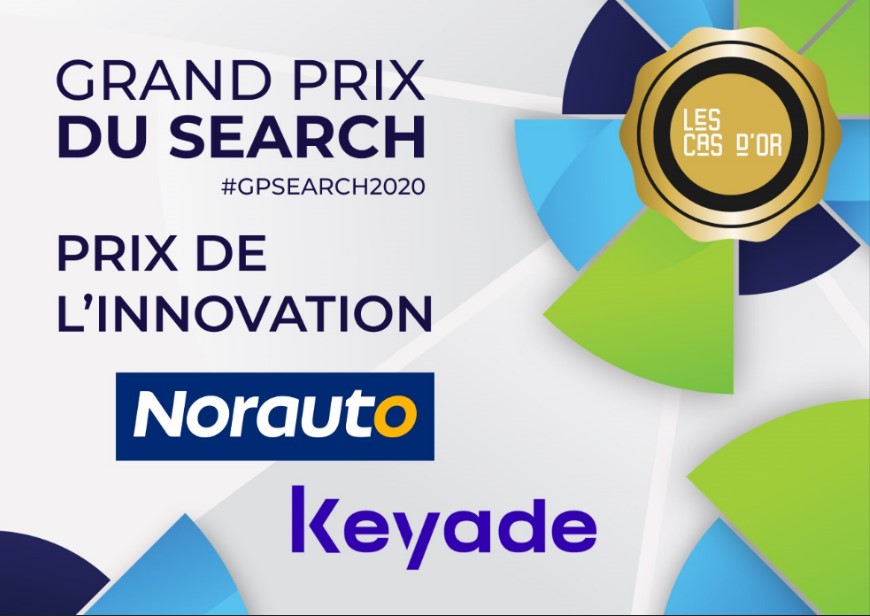 Keyade has been awarded the Innovation Prize at the Grand Prix du Search event in 2020, for their client Norauto.
Keyade and Norauto were rewarded for the innovative Search & Data device they have implemented (Gold Medal in the Search & Data category) and their ability to put SEA at the core of a long-term omnicanal business approach.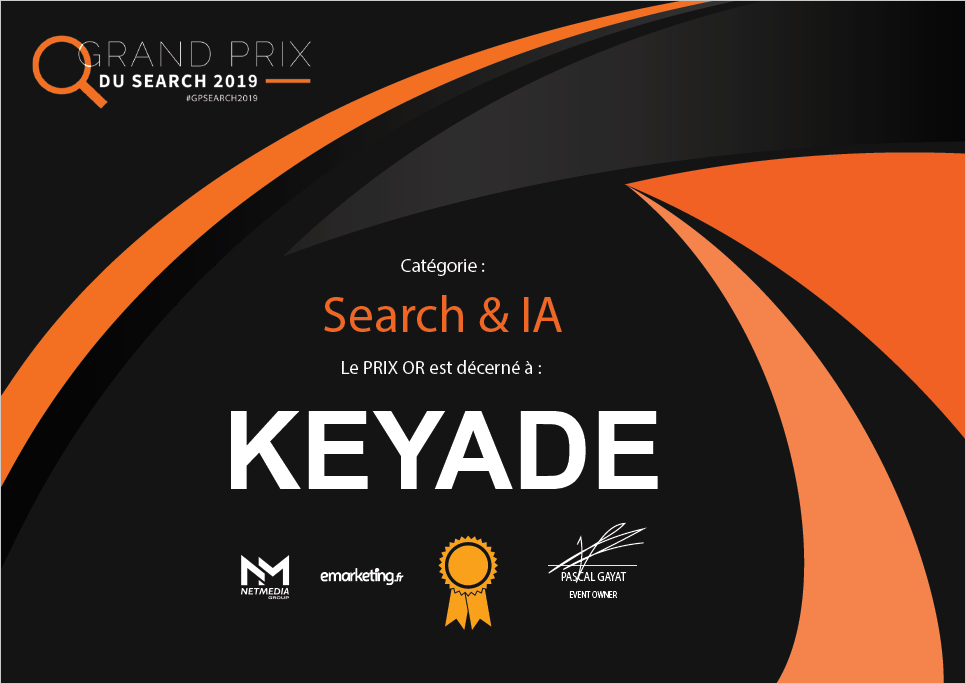 In 2019, along with the Best Agency of the Year award, Keyade was awarded the Gold Medal in the Search & IA category at the Grand Prix du Search event.
The jury thus rewarded a significant and innovative technological advance in the world of search: the ability to reintegrate our clients' offline CRM data into automated campaign management platforms such as Search Ads 360.