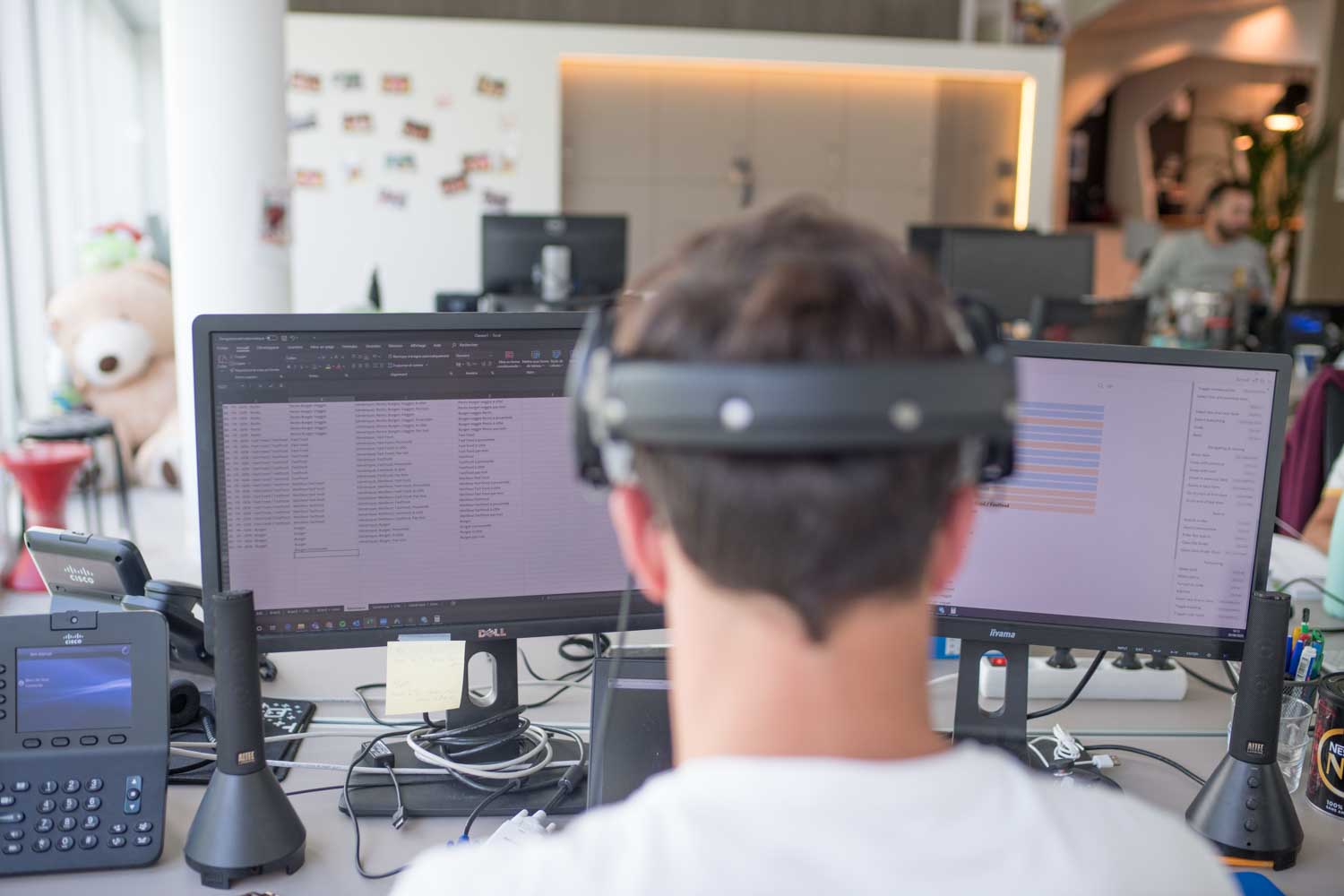 Data & Innovation
We develop innovative services and custom technological solutions to make your digital transformation a success
Solving your most advanced digital challenges
At Keyade, we help you align your short-term needs and your long-term goals and work with you to implement and manage the changes to make them happen. We can handle all types of issues related to media activation across all levers.
Data is a highly strategic raw material. We offer a full range of personalized services to enable you to easily create the data and analytics environments that are essential to your media performance model of choice.
We work with you to design solutions for each digital challenge you face, through a range of services including:
| | |
| --- | --- |
| Consulting | Technological Solutions Development |
| Management / Production | Training |
Data collection
Collect, measure, store and structure data throughout your entire media ecosystem (websites, CRM, third-party suppliers, ad platforms, tech partners, etc.)
Google Tag Manager
Google Analytics
Cookieless tracking (Server Side GTM, Facebook CAPI, etc.)
Custom server-to-server tracking
API connectors
Custom Keyade technology to boost your ad media performance
Data-driven media strategy
We help you configure and activate advanced solutions needed to define and deploy new business projects and/or digital transformation operations.
Search Ads 360 & Campaign Manager
Google Cloud Platform
Media Audit & Account Restructuring
Ad services internalization support
Data Engineering & Architecture
Development and deployment of custom solutions built on your data flows to allow you to make full use of them and maximize your ad media effectiveness.
Feed Management
CSS
Local Inventory Ads
CRM data management
CRM data automation
Custom data-oriented solutions
Data Visualization
Creation of custom dashboards, reporting interface configurations, third-party feed tools, etc.
Google Data Studio
Ad-hoc dashboards
Custom feeds: API, FTP, email, Big Query, etc.
R&D and Tech: a dedicated team
Keyade has been steeped in an innovative high-tech culture since its founding in 2006. We have created, and continue to develop, a powerful media performance measurement technology solution offered as a full-featured SaaS.
This technology and its apps are used across all of Keyade's Data & Innovations offers and services.

To this day, Keyade continues to invest 10% of its revenue into research and development, with a 10-strong R&D team dedicated to technological projects for our clients.
Recognized innovation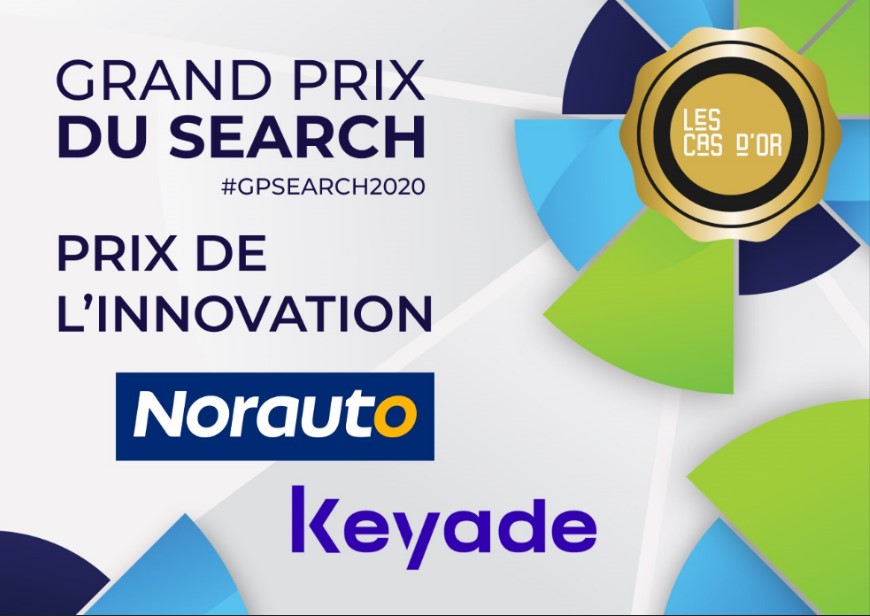 Keyade has been awarded the Innovation Prize at the Grand Prix du Search event in 2020, for their client Norauto.
Keyade and Norauto were rewarded for the innovative Search & Data device they have implemented (Gold Medal in the Search & Data category) and their ability to put SEA at the core of a long-term omnicanal business approach.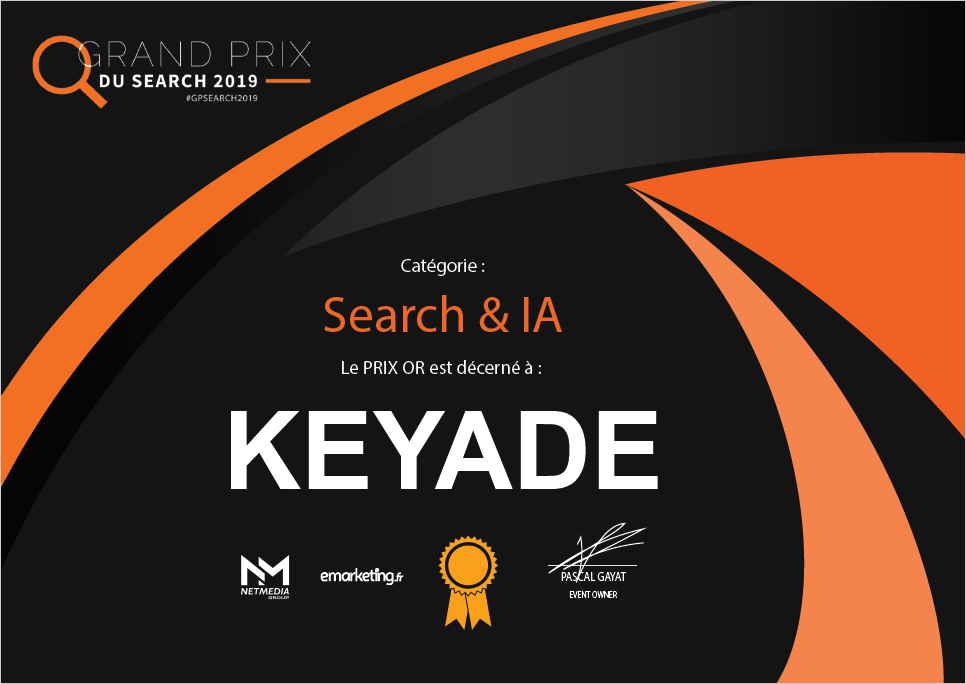 In 2019, along with the Best Agency of the Year award, Keyade was awarded the Gold Medal in the Search & IA category at the Grand Prix du Search event.
In doing so, the jury rewarded a significant and innovative technological advance in the world of search: the ability to reintegrate our clients' offline CRM data into automated campaign management platforms such as Search Ads 360.