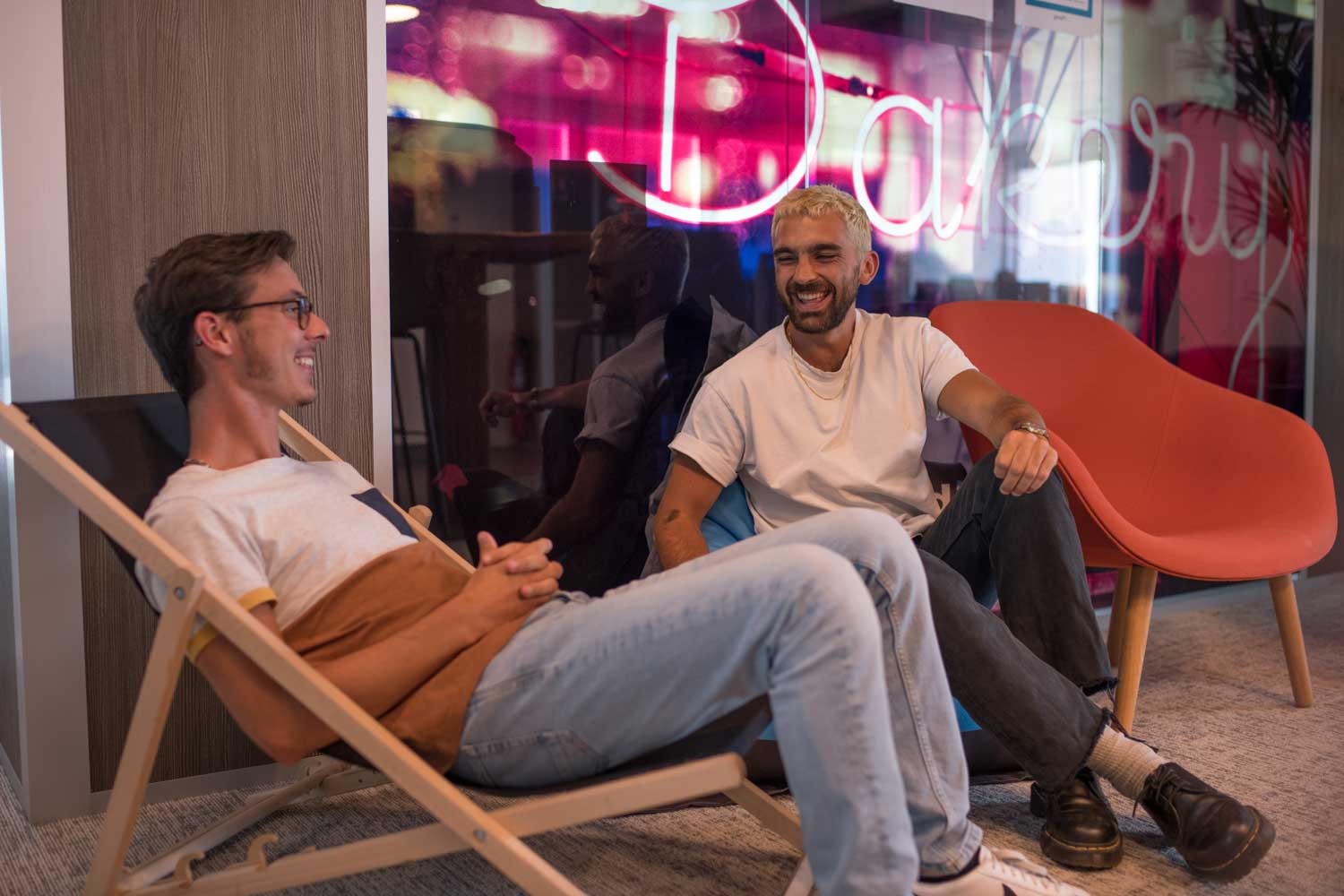 Jobs
We recruit the talents of tomorrow
Open positions
Our agency continues to expand, and we are always looking for talent with whom we can build our future growth.
Here are the positions for which we are seeking new talent:
Don't see a currently open position that fits what you're looking for? Feel free to go ahead and send us your resume for positions that may open tomorrow!
Why join our team?
It's no secret that the added value of a media agency comes from its people. Our team members represent our values and our professionalism. This is why we believe it's important to invest in your skills and your inspiration.
We want to:
Inspire you, by entrusting you to manage a variety of projects for companies from different industry sectors. Working with our diverse clientele and helping them reach a wide range of goals using a variety of resources will enrich your know-how as you learn to propose solutions to every challenge (national companies wanting to boost their sales or reputation, startups or SMBs looking to expand or keep their business going, etc.)
Help you grow. As a media agency, we're expected to be experts to the core. This not only means continuously keeping up with the latest developments in the field but also providing you with ongoing training that is relevant and broad in scope. Naturally, staying on the cutting edge means not only knowing but also doing, which you will have the opportunity to do thanks to early access to ad platform beta features.
Challenge you. At Keyade we're not looking for more « pairs of hands » but rather for more « brains ». And this goes for the junior levels too. We rely as much as possible on technology to automate « easy » or routine jobs so that you can dedicate your time to analysis and strategy, as well as be able to express your creativity and show your initiative (because we know you have lots!).
Give you a reason to get up in the morning. Working on interesting projects is good. Working on interesting projects in a friendly atmosphere with a united team, is better! At Keyade we're all on this big adventure together; we believe that good communication, helping one another, having a friendly atmosphere (and having fun too!) are important to building our team spirit and culture. We believe that each team member should find fulfillment both in their individual work as well in working as a team with others.
We'd love to get to know you
To apply for a position at Keyade, please fill in the following fields: